Raw Material & Building Supply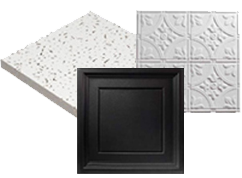 Used for ceilings in offices, schools, hospitals, food processing areas & more.
Shop Now
Provide convenient maintenance &repair access for applications including commercial, industrial, electrical, & more.
Shop Now
These standardized formed structural systems provide support for wiring, plumbing, or mechanical components such as air conditioning or ventilation systems and more.
Shop Now

Raw Materials and Building Supplies
You've got the blueprint. We've got the supplies. With everything from access doors and panels to concrete, masonry, flooring, insulation, and millwork, to roof hatches, painting supplies, strut channels, tarps and covers, Global Industrial is a one stop source for any and all raw materials you need.
Whether your project is new construction or reconstruction, we provide the highest quality products at the most competitive pricing.
WE CAN SUPPLY THAT.®1,000,000-PLUS PRODUCTS. INDUSTRIAL-STRENGTH SERVICE.