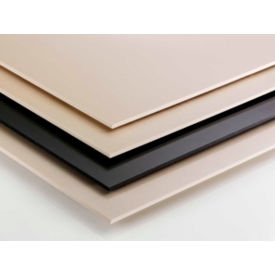 UHMW Plastic Sheet Stock
UHMW Plastic Sheet Stock Line Chutes And Hoppers Protect Metal Surfaces And Promote Flow Of Solid Materials Such As Sand, Wood Chips or Coal In Industrial Or Construction Environments.

UHMW Plastic Sheet Stocks are corrosion resistant for long lasting durability. UHMW Plastic Sheet Stocks are abrasion resistant, low coefficient of friction and provide no moisture absorption. Sheets have temperature ranges from 0-180 degrees and a tensile strength up to5,800 PSI. Lengths range from 12"-120". Widths range from 12"-60". Thickness ranges from 1/16"-5". Available colors are Black and Natural.