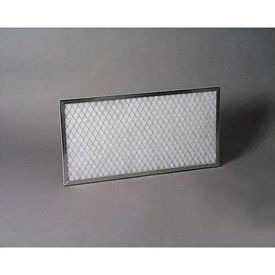 Cross Connect Replacement Filters
Cross Connect Replacement Filters Are OEM Approved Replacement Filters To Meets Stringent Industry Standards.

Cross Connect Replacement Filters are made with aluminum honeycomb to meet EMI shielding requirements and to provide long lasting durability. Filters are available as Dual EMI air filters or EMI vent panels. Custom designed framework and tailored media configurations allow designers to specify the optimal filter for an application for central office, customer premise, and outside plant solutions. Telecom air filters are available in low pressure drop and high dust loading configurations and meet NEBS standards for the most demanding communications applications. NEBS compliant flame retardant filter media is available in cleanable open cell foam or disposable non-woven polyester. Aluminum Framed Foam Filters are UL Classified. MERV is 3-4. Dimensions vary.