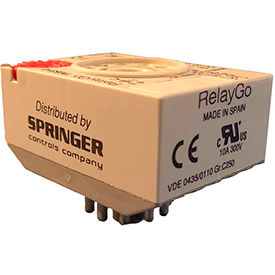 RelayGo Industrial Relays
RelayGo Industrial Relays Isolate One Voltage Level From Another In Electric Motor Installations Or Repairs.

RelayGo Industrial Relays feature contacts made of silver and nickel alloys or silver tin oxide for precise control. Coils are molded in polybutylene with fiberglass for long lasting durability. Variety of relay types with 1, 2, 3 or 4 poles available to fit specific installations. Additional specifications vary by model. UL and CSA approved.