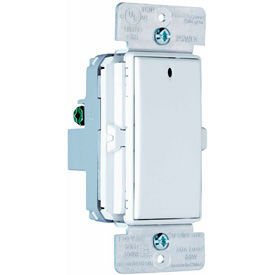 Legrand® Lighting Controls
Legrand® Lighting Controls Help Create Several Lighting Conditions For Commercial Or Residential Atmospheres.

Legrand® Lighting Controls are part of the RF Lighting Control System so it can be controlled from other devices located anywhere in the home or office setting. Styles include Hand Held Room Scene Controller, Hand Held Whole House Scene Controller, Home Scene Interface, In-Wall dimmers and Multi-Location 3-Way Controllers, Switches, Event Controllers and more. Available color finishes are Black, White, Almond and Ivory. Sizes vary per model.