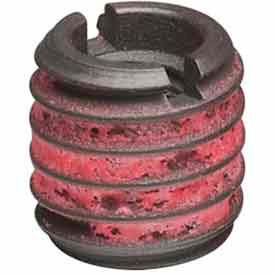 Threaded Inserts - Coarse Thread - Thin Wall
Carbon Steel Threaded Thin Wall Inserts With Coarse Threads Are Widely Used To Reinforce Threaded Holes In Soft Metals Such As Aluminum, Magnesium And Cast Iron.

Carbon Steel Threaded Inserts are screw machined from solid steel for lasting strength. Coarse threads permit use of standard drills and taps. Self-locking fasteners include preapplied adhesive that secures insert in place for vibration resistant installation. Dimensions vary per model.