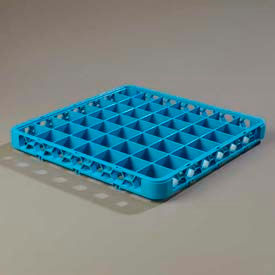 Carlisle OptiClean™ Glass Racks & Color-Coded Glass Racks™
Glass Racks Are Used In Restaurants, Cafeterias, Catering Facilities And Other Foodservice Areas.

Glass Racks are made of heavy duty heat-withstanding polypropylene construction for long lasting durability and dependability. Wide selection available for storage and accommodation of beverage glasses, tumblers, juice glasses, champagne flutes, cordials, wine glasses, shot glasses and more. BPA free and dishwasher safe. The 16 to 49 compartment racks are color coded in Blue, Orange, Red, Green, Lavender or Yellow for proper sizing. Available in Single Rack units and with 1, 2, 3 or 4 easily stackable extenders. Racks are available in numerous square compartment sizes.