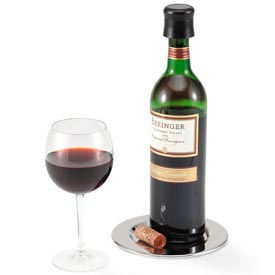 Wine Stoppers & Accessories
Wine Stoppers Are Used Bar Supplies For Bars, Pubs, Restaurants And Other Beverage Type Foodservice Applications.

Wine Stoppers are made for long lasting use, durability and dependability. Various recognized brands offer a wide selection of stoppers that provide tight seals around bottle openings for maintaining freshness and are used for use in bars, restaurants and other foodservice applications.