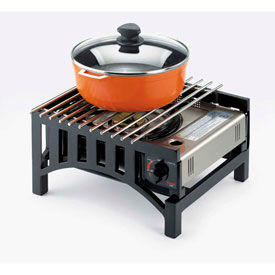 Cal-Mil Burner Housing
Cal-Mil Burner Housings Create Stylish And Bold Stove Frames To Complement Decor And Enhance Food Presentations.

Cal-Mil Burner Housings are designed to cook and keep food warm at parties, buffets, and catering events. Durable housing provides natural wind protection to ensure foodservice displays remain at the proper temperature for long lasting use. Available styles include Luxe, Mission, Soho, Squared, and Westport Butane Stove Frames. Dimensions vary per model.