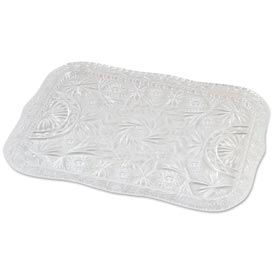 Plastic Serving Trays And Platters
Serving Trays And Platters Are Used For Restaurants, Banquet Halls, Hotels And More.

Serving trays and platters are available in a variety of styles and sizes. Trays and platters are made using heat-resistant styrene styled as simulated lead crystal, creating an elegant look while ensuring affordability and safety. Dishwasher safe.