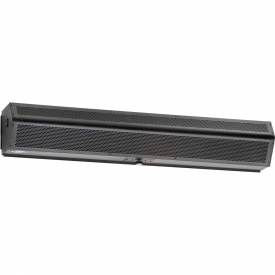 Mars® Unheated NSF Series 25"-96"W
Mars® Unheated NSF Series 25"-96"W Are Designed To Maintain Interior Building Temperatures. Maximum Installation heights rated for Insect Control and Customer Entrance is 7'. The 25" units are rated for 5' for Drive Ups.

Mars® Unheated NSF Series 25"-96"W have a galvanized steel construction for long lasting durability. Designed to reduce energy costs and consumption for low operational costs. Minimizes dirt, dust and fumes, while preventing flying insects from intruding. Creates effective environmental separation with minimal maintenance. Heaters are easy to install and offer an unobstructed view that enhances safety. Corrosion-resistant, powder-coated finish . Models offered in Obsidian Black standard.For additional color finishes, please contact Global Industrial Sales Representative. Features an aesthetically pleasing low profile design with a low noise level for quiet operation. Weight, voltage, and door width vary.