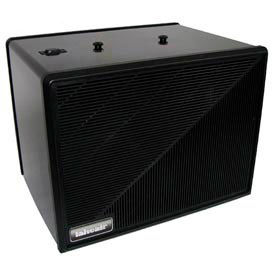 Maxum Residential & Light Commercial Media Air Purifiers
Maxum Media Air Purifiers Are Tabletop Air Purifiers Used For Rooms Up To 20' x 20'.

This air purifier removes 97% of airborne particles as small as .01 microns. Maxum air purifier cleans indoor air throughout homes and offices using less than 125 watts of energy. Operates at 210-275 CFM with only 49-54dB sound level. Measures 17 L x 13 W x 13-1/4 H overall. 120 or 230V. Choose between Wood Grain, Black or White. Maxum Z Purifier includes a replaceable media filter that removes 98% of particles as small as 5 microns.