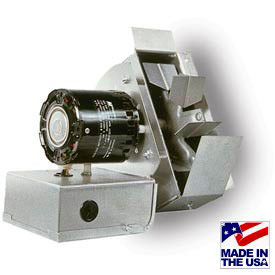 In-line Draft Inducer
In-line Draft Inducers Are Used For Increasing Draft To Cure Cold Starts.

In-line Draft Inducers are made of Aluminized Steel for long lasting durability and dependability. Use for down drafts, negative building pressures, undersized flues or long horizontal vent connectors. For compliance with national codes use UC1 Interlock control and PS1505 fan proving switch to interlock with burner circuit. Do not use for side wall terminations. Easy installation. Available in maximun capacities for inducers where a moderate amount of draft is required up to 3500 CFM .