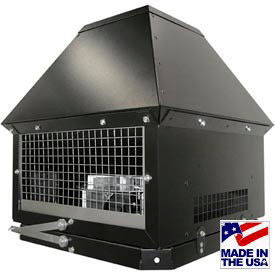 Rooftop Draft Inducer
Rooftop Draft Inducers Are Used For Solving Draft Problems For Gas And Oil Fired Heaters.

Rooftop Draft Inducers are made of galvanized steel for long lasting durability and dependability. Roof level mount keeps entire vent under negative pressure. Clam shell design provides easy installation and servicing. Rated to 1000°F gas temperature. Control with UC1, UCRT interlock with manual speed control or with DCOP1 for draft based automatic speed control. Available in models with CFM ranges of 800 or 1600.