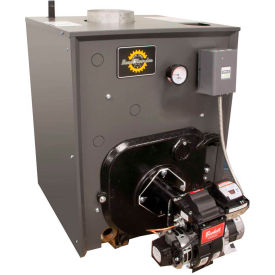 Rand and Reardon Boilers
Rand and Reardon Boilers Accommodate Facilities In Need of Enclosed Oil Water or Gas Water Heating Systems.

Rand and Reardon Boilers provide heated water and circulate residual warm water in heating system prior to firing boiler. Integrated boiler control is a combination high limit circulator relay. Units are chimney vented. Cast iron construction and metal section connectors offer lasting chemical resistance. Select models include a step-opening gas valve for convenient start-up. BTU input range is 96,000 - 210,000. BTU output range is 70,000 - 156,000. Dimensions and fuel types vary per model.