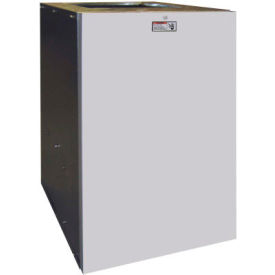 Winchester Mobile Home Electric Furnace
Winchester Mobile Home Electric Furnaces Are Designed For Mobile Homes or Facilities.

Winchester mobile home electric furnaces are electronically powered to distribute heat through connected duct systems. Most models are designed for downflow applications and feature four-wire thermostat operation for heating and cooling. Electric Furnaces are equipped with a 1400 CFM, 1/2 HP adjustable speed PSC or ECM blower motor to match 2 to 4 ton Air Conditioning and Heat Pump systems for maximum comfort and efficiency. Units with an ECM blower motor lowers electrical power usage while improving A/C SEER rating. Galvanized steel and fabricated metal construction provides lasting durability. Kilowatt range is 10- 20. Voltage operation is 240. Units are ETL listed. 5 Year Limited Warranty. Dimensions and additional specifications vary per model.