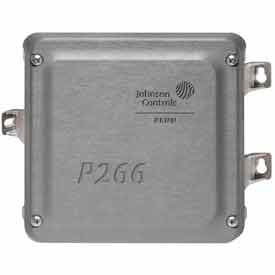 Electronic Fan Speed Controls
Electronic Fan Speed Controls Provide An Alternative To Fan Cycling Control For Small And Medium Size Refrigeration And Heating, Ventilating, And Air Conditioning (HVAC) Applications.

Electronic Fan Speed Controls are refrigerant pressure actuated, electronic motor-speed controllers. Use with manufacturer approved single-phase permanent split-capacitor motors. Controls sense condenser refrigerant pressure and automatically adjust fan motor speed according to sensed pressure to provide condenser pressure control. The soft start capability provides a smooth fan startup, which reduces motor-starting noise and abrupt changes in motor speed and the motor control provides a wide range of condenser fan motor applications. Enclosures allow indoor and panel mounting or outdoor mounting. Built-in voltage surge protection. Available in a variety of operating ranges.