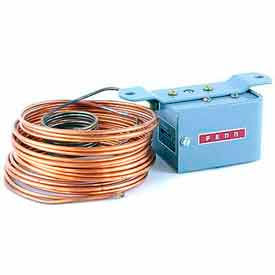 Low Temperature Cutout Controls
Low Temperature Cutout Controls Prevent Overcooling And Icing Of Hydronic Coils, Cooling Coils and Liquid Handling Pipes.

Low Temperature Cutout Controls are 20-foot long, vapor charged sensing elements. The A11 reacts to the coldest 18-inch section of the controls sensing element. The snap-acting switch and external temperature scale sense low temperature conditions to avoid overcooling, and the easy setpoint adjustment has top or bottom opening for easy access. Available with SPDT or SPST switch action. A11B and A11E models automatically recycle on an increase in temperature, while A11A and A11D models require manual reset.