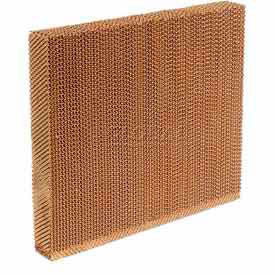 Global Industrial Media Pads
Global Media Pads Provide Cooling Efficiency for Global Brand Evaporative Coolers.

Global Media Pads are made of kraft paper with high resin content for increased absorption, strength, and cooling efficiency. Media Pads are available for Global 20", 30", 36", and 48" Evaporative Coolers. Pads feature high tensile strength and high crush strength for lasting durability. Superior absorption capabilities ensure pads will keep cool for long periods of time. Dimensions vary per model.