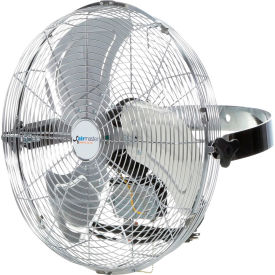 Airmaster Workstation Fans
Airmaster Workstation Fans Are Suitable For Workshops, Studios, and more.

Airmaster workstation fans provide high speed and consistent air circulation for commercial areas. Most models meet OSHA regulations. Select units include high stand for elevated positioning. Aluminum propellers provide lasting durability. Available Mount Types are Free-Standing and Wall Ceiling. Available fan diameters range from 12 – 20" depending on the model. CFM and additional specifications vary per model.