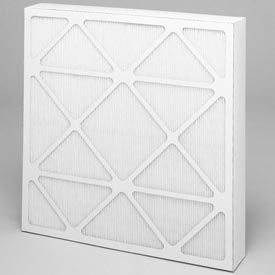 Purolator® Serva-Cell® MP4 Mini-Pleated Filters
Purolator® Serva-Cell® Mini-Pleated Filters Offer The Benefits Of High Efficiency Filtration Performance, Lightweight Materials, And Industrial Strength.

The high performance and low cost of these mini-pleated filters makes it an excellent choice for installation in healthcare, commercial, pharmaceutical, educational, industrial plants, and manufacturing applications. Their box filter eliminates the need for retainers and special external wire media supports. A high surface area to depth ratio provides the maximum effective filter media in areas of minimum in-line duct space.