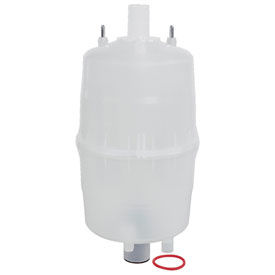 Steam Cylinders for Humidifiers
Steam Cylinders For Humidifiers Are Used For Applications Including Residential, Commercial, HVAC, And More.

Steam cylinders for humidifiers are made of polypropylene for long lasting durability and corrosion resistance. Steam cylinders maintain proper humidity levels for user comfort, temperature control, and cost effectiveness. Replacement canisters ensure operation longevity and efficiency. Accommodates various manufacturers for application versatility. Color finish is White. Dimensions vary per model.