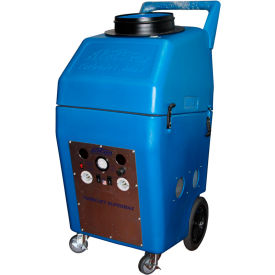 Air-Care Duct Cleaning Machines
Air-Care Duct Cleaning Machines Are Designed For Air Systems In Need Of Continuous And Clean Air Duct Flow.

Air-Care duct cleaning machines provide duct maintenance cleaning for residential and light commercial areas. Select models feature on demand cleaning control for compatible air ducts. Steel reinforced aluminum construction and powder coated finish offer lasting durability and endurance. Available Voltages are 120, 120/220 and 9V Battery. Dimensions and additional specifications vary per model.