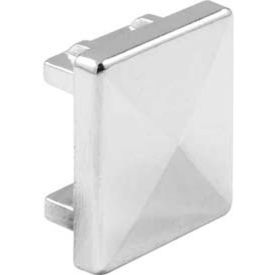 Toilet Stall Headrails
Toilet Stall Headrails And Plugs Fit Popular Manufacturer's Bathroom Walls And Doors.

Toilet Stall Headrails are constructed from aluminum, nylon and Zamak for long lasting durability. Headrails are used for use with fabrications from Accurate, All American, Ampco, Flush Metal, General, Global, Hadrian, Knickerbocker, Metpar, Mills and Weis Robart Manufacturers. Finishes include: Anodized Clear, Chrome, Painted and Gray, Plugs are sold in packages of 6, 10 and 12.