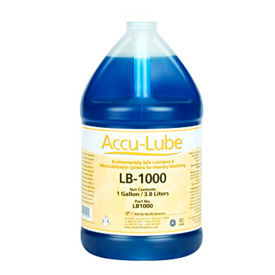 Heavy Duty Lubricant
Heavy Duty Lubricant Eliminates Coolant Maintenance For Continuously Demanding Cutting Operations Such as Piercing, Stamping, and more.

Heavy duty lubricants protect and prolong cutting performance of applied metals. Select models are biodegradable and odorless. Airtight container seals protect liquid content. Available gallon quantities range from 1-55. Container frame and additional specifications vary per model.