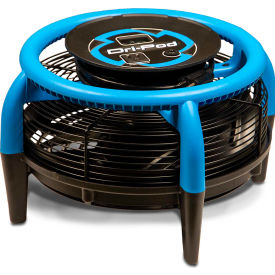 Dri-Eaz® Vertical Floor Dryer
Dri-Eaz® Vertical Floor Dryers Provide Fast Drying And Cleanup On Carpets And Floors.

Dri-Eaz® floor dryers are made of rotomolded polyethylene or injection molded housing with a wire grill and other high quality materials for long lasting durability. Variety of types available to enhance evaporation and quickly remove surface moisture. High-velocity airflow stays low while drying in all directions.