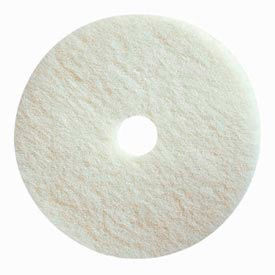 Boss Cleaning Equipment Floor Machine Pads
Floor Machine Pads Are Used For Use With Conventional Or High-Speed Floor Machines.

Floor Machine Pads are constructed of an open web build to provide easy dirt pickup and for lasting durability. Designed for continuous contact with floor surface and may be used wet or dry. All pads may be used on both sides for equal effectiveness. Colors are Black, Blue, Gray, Green, Red and White.Types are Cleaning/Dry Scrubbing/Polishing/Finishing, Dry Buffing/Spray Buffing/Light Duty Scrubbing, Dry Polishing/with Fine Water Mist to Gloss, Heavy Duty Wet Scrubbing/Light Stripping, Heavy Duty Wet Stripping and Wet Scrubbing/Heavy Duty Spray Cleaning. Package quantities are 5 and 12. Specifications vary.