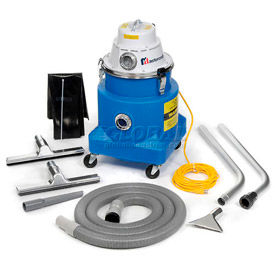 Mastercraft HEPA Dry Vacuum
This HEPA Vacuum Cleaner Is Easy To Transport And Maneuvers In Confined Areas.

Industrial HEPA Vacuum features 0.70 bushel capacity and 1.3 HP motor. Filtration system includes certified absolute HEPA filter, 2-ply micro filter and 2-ply disposable bag for minimum efficiency of 99.7% at 0.3 microns. HEPA vacuum cleaner includes 10'L hose, 5'L metal wand, 4-piece tool kit and 30'L power cord.