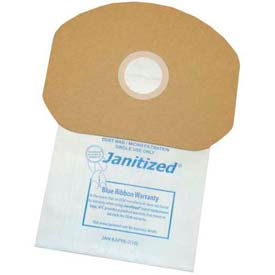 Koblenz Replacement Paper Vacuum Bags
Koblenz Paper Vacuum Bag for Koblenz U-110 Z, U-310 Z, U-610 Z and Koblenz BP1400

Commercial Grade aftermarket filters designed for commercial cleaning professionals. Our vacuum bags and filters incorporate filter materials that meet or exceed OEM filter specifications and performance. These products are exceptionally tough and durable; built to handle demanding cleaning applications while improving indoor air quality and worker safety by capturing 99% of sub micron dust particles and allergens. Our vacuum bags & filters provide up to 40% more vacuum cleaner suction, up to 55% more dust loading area and up to 46% more wet/dry tear strength vs genuine OEM filter bags. Available in quantities of 36 and 100.