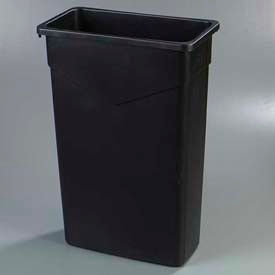 Trim & Thin Waste Containers
Trim and Thin Waste Containers Provide Depositing Stations In Narrow Spaces Near Paper Shredding or Printing Settings.

Trim and thin waste containers contain paper and trim waste contents. Units feature thin design for neat fit beside work tables or in tight or narrow spaces. Optional swing lid conceals trash while providing easy touch-free access. Containers are available in various dimensions and colors. Optional dollies sold separately. Colors and dimensions vary per model.