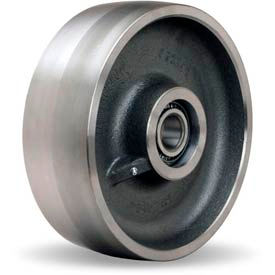 Hamilton® Steel Wheels
Hamilton® Steel Wheels are used for Material Handling in heavy-duty Industrial Applications.

Hamilton® Steel Wheels are manufactured from forged steel or Type 303 stainless steel for long lasting durability. Forged Steel Wheels are machined smooth and concentric with a slight crown to aid turnability under heavy loads. Solid billet design is virtually indestructible. Stainless Steel Wheels resist moisture and corrosion for long lasting performance in corrosive, high heat or other harsh environments. Wheel diameters from 3" to 12". Capacities from 450 lbs. to 23,000 lbs.