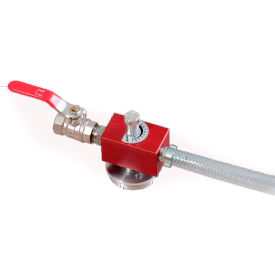 Action Pump Liquid Mixers
Action Pump Liquid Mixers Accommodate Machines In Material Handling Environments.

Action pump liquid mixers supply a blend of liquid coolant concentrate and water to machines . Lightweight, aluminum body is driven by pressure from water supply to ensure on demand adjustments. Compact unit construction and minimal parts allow for simple installation. Dispensing rate range is 4.83-5.5 GPM Additional specifications vary per model.