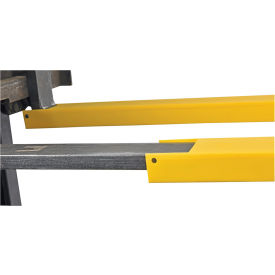 Fork Blade Protectors
Fork Blade Protectors Accommodate Fork Truck Forks In Need of Secure Protection Around the Blade Base.

Fork Blade Protectors securely fit onto fork truck blades to prevent impact and potential damage from loading operations. Each model is designed of a polyethylene construction for lightweight transference from workstation to workstation. Bright color visibility elevates visibility in the worksite area for personnel. Available Fork Lengths are 36", 42", 48", and 60". Additional dimensions and specifications vary per model.