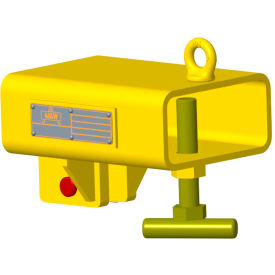 M&W Forklift Pocket Lifters
Forklift Pocket Lifters Accommodate Fork Lifting Applications.

Forklift Pocket Lifters assist in the loading process of heavy duty materials. Forklift attachment proof loaded and shipped with certification paperwork. Includes forklift restraining tabs and must tie off to the fork lift mast. Powder coated safety yellow for increased visibility. Available load capacities range from 3,000 to 7,000 lbs. depending on the model. Additional specifications vary per model.