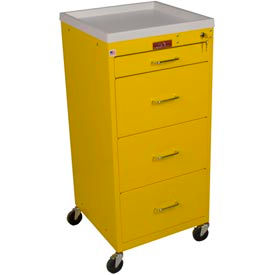 Isolation/Infection Control Carts
Isolation Hospital Carts Offer Convenient Access To Infection Prevention And Control Supplies Outside Patient Rooms.

Isolation Hospital Carts allow safe storage of supplies that limit pathogen transmission in hospitals. Carts are made of aluminum, high density polyehtlyene, ABS, PETG and steel to provide long lasting durablity. Casters allow smooth mobility and steering. Carts are available in a variety of sizes and configurations with different options for locking systems. Drawer quantities are 3, 4, 5 and 6. Available in 13 colors. Dimensions vary.