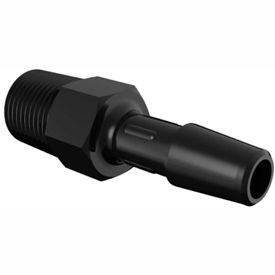 Bio-Medical British Threaded Adapters
Bio-Medical British Threaded Adapters Are Used For Applications Including Medical, Laboratory, Automotive, And More.

Bio-medical british threaded adapters are made of high quality materials for long lasting durability and dependability. Adapters provide a pressure-tight fit through thread mating. Adapters accommodate fuel lines, vacuum systems, general purpose applications, and more. Units are resistant to chemicals, water, solvents, and more. Sizes range from 2 to 8. Colors are Black, Gray, Natural, and White. RoHS compliant. Dimensions vary per model.