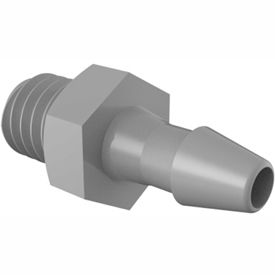 Bio-Medical Metric Treaded Fittings
Bio-Medical Metric Treaded Fittings Are Used For Applications Including Medical, Laboratory, Automotive, And More.

Bio-medical metric treaded fittings are made of high quality materials for long lasting durability and dependability. Fittings accommodate fuel lines, vacuum systems, general purpose applications, and more. Units are resistant to chemicals, water, solvents, and more. Sizes are 1.5, 2, and 3. Colors are Black, Gray, Natural, and White. RoHS compliant. Dimensions vary per model.