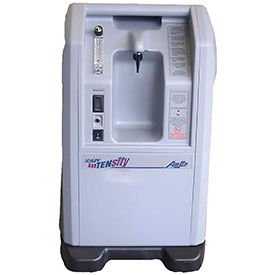 Oxygen Utility Carts
Oxygen Utility Carts Provide Mobile Oxygen Access For Hospitals, Pediatric Wards, and more.
These oxygen utility carts make oxygen transport easy for routine and emergency medical situations. The user-friendly control panel is designed for easy operation control and visibility for user convenience. The convenient top handle makes the carts easy to steer and maneuver down narrow entrances and hallways. The low noise level is designed to prevent interrupting sleeping patients. Includes multiple filters to assure oxygen purity.
User-friendly control panel
Convenient top handle
Low noise level
Available styles are NewLife Intensity 10 LPM Oxygen Concentrator and Perfecto2 V Oxygen Concentrator
Wattages are 325 and 590