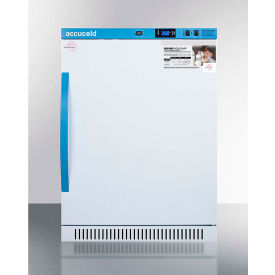 Breast Milk Refrigerators
Breast Milk Refrigerators Are Suitable For Wellness Rooms, Lactation Lounges, and Similar Environments.

Breast milk refrigerators are compact and ideal for easy access to stored milk. Units include multiple wire shelves for increased circulation and a soft LED light for easy viewing. Models feature a cycle defrost system, which allows for minimum maintenance. Available Styles are Compact, Undercounter, and Upright. Capacity Cu. Ft. range is 1.0 – 15 depending on the model. Available Shelves range from 3 - 7 depending on the model. Most units are ADA compliant. Dimensions and additional specifications vary per model.