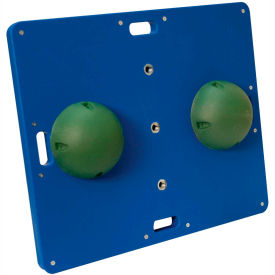 Balance Boards & Pads
Balance Boards And Pads Are Used For Applications Including Medical, Laboratory, Physical Therapy And More.

Balance boards and pads are made high quality materials for long lasting durability and dependability. Units strengthen and condition lower body improving balance, range-of-motion, joint mobility, reaction time and more. A variety of styles are available to accommodate a range of physical therapy needs. Package quantities range from 1 to 20. Boards and pads are available in a variety of colors such as Black, Birch, Blue, Brown, Gray, Green, Natural, Orange, Purple, Red, Sea Grass, Silver, Terra, Turquoise, Yellow, White and more. Dimensions vary per model.