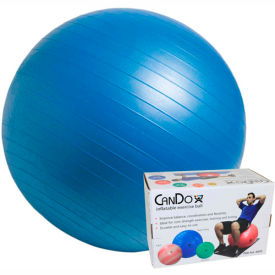 Inflatable Exercise Balls & Saddle Rolls
Inflatable Exercise Balls And Saddle Rolls Are Used For Applications Including Athletic, Medical, Physical Therapy And More.

Inflatable exercise balls and saddle rolls are made of vinyl for long lasting durability and corrosion resistance. Inflatables are used by therapists for vestibular movement and equilibrium therapy, by fitness professionals for stretching and strength programs, birthing classes and more. Units improve balance, coordination, flexibility, strength and more. Package quantities are 1 or Sets.Colors are Black, Blue, Gray, Green, Lime Green, Orange, Purple, Red, Silver and more. Dimensions vary per model.