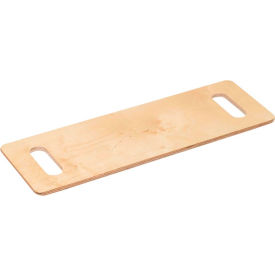 Transfer Boards & Discs
Drive Medical Transfer Boards And Discs Are Used For Secure Transfer To And From Wheelchairs Or For Other Physical Transfer Applications.

Drive Medical Transfer Boards And Discs are solidly made for long lasting durability and dependability. Various Transfer Boards are made of Baltic Birch Wood or Plastic materials and are designed to provide a simple solution to transferring people between chairs, beds, wheelchairs and any other device necessary for day-to-day living. Available in various 24 to 30 inch lengths with 250 or 600 lb. weight capacities. Some models have Cut Out Handles for easier manipulation. Transfer Discs are made of durable Wood construction and operate like a "Lazy Susan", rotating the user so they are able to transfer with minimal physical effort. Top and bottom surfaces are non slip for added safety. Available in 12 or 15 inch diameter models. All products are latex free.