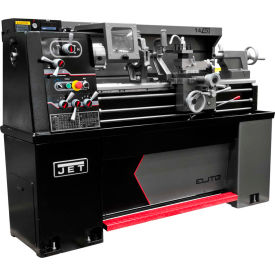 Engine Lathes
Engine Lathes are Designed For Drilling, Making Square Blocks, Creating Shafts And Other Heavy Duty Industrial Metalworking And Turning Applications.
Engine Lathes are precision engineered for long lasting durability and reliability. Lathes provide precision cutting of metal to create engine parts, make square blocks and spin sheet metals by turning the metal and shaping the pieces. Foot brakes, heavy duty stands, taper attachments and collet closers are also available on select models. Lathes available with or without Collets. Swing over cross slides range from
10" to 8-5/8".
Distance between centers range from
36-120".
Dimensions and horsepower vary per model.
Click Here
to browse our selection of Lathe Chucks & Accessories