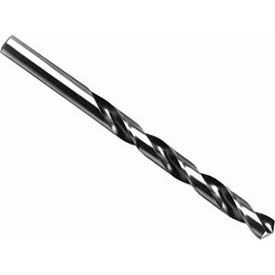 Jobbers Drills - Fractional Sizes
Jobbers Drills - Fractional Sizes Support a Variety of Drilling Materials and Applications Including Construction, Repair, Carpentry, and more.

These drills are made of high speed steel, Cobalt, HSS w/Carbide Tip and Solid Carbide with a coated finish for long lasting durability. Wide selection of types available for various applications and material types. Drills designed for use with non-ferrous materials and alloys including aluminum, magnesium, zinc, brass, copper, bronze and non-metallic materials, such as rubber, fiber, paper and more. Dimensions vary per model.