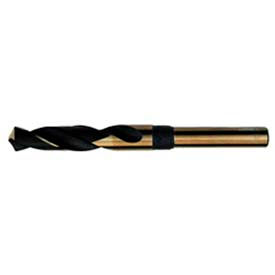 Silver & Deming Drills - Fractional Sizes
Silver and Deming Drills Are Ideal For Use On A Variety Of Metal Drilling Equipment and Applications.

Silver & Deming Drills are made of high speed steel for long lasting durability. Available Material Constructions are Cobalt, HSS, HSS-Cobalt, and more. Provides fast and accurate starting without use of center punch. Allows one shank holder for many drill diameters. Dimensions and additional specification vary per model.