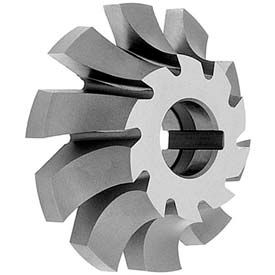 Corner Rounding Milling Cutters
Import Corner Rounding Milling Cutter 4-1/4" Dia x 3/4" Face x 1-1/4" Hole Right Hand Cut

Corner rounding cutters are designed for radius milling arbor type milling machines. They may be used singly or in pairs. These cutters have side and radical clearance and can be sharpened by grinding the face without changing their form.