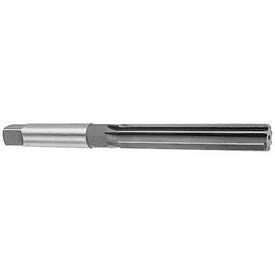 Hand Reamers - Fractional Sizes
Lavallee & Ide HSS Straight Shank Straight Flute Hand Reamer 1-3/32" Dia.

These reamers are used for the final sizing of holes. The starting taper provides easy entry of the reamer into the holes. They are generally driven by a tap wrench or vise, depending upon wheather the work or the reamer is rotating.