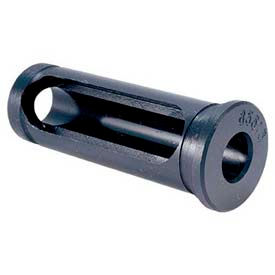 CNC Tool Holder Bushings
Imported Type J Tool Holder Bushing 1-1/4"O.D. x 3/4"I.D.

Made of high quality tool steel. Features clearance holes so that you can clamp directly on the top with set screws for positive alignment of cutting edge of the tool. Hardened and precision ground to highest concentricity.