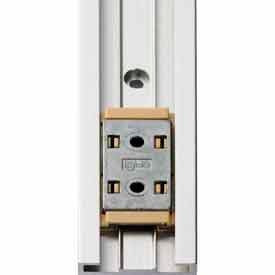 Low Profile Guide Carriages
DryLin® N and W Guide Carriages Run Without The Need For Oil Or Maintenance.

DryLin® N and W carriages operate in linear bearing systems whose advantages over recirculating ball bearing systems include low cost with excellent wear resistance and lubrication free operation, which eliminates the need for messy greases or oils. N Miniature Guide Carriages offer low profile designs used for small spaces. Can be used in medical and lab equipment, and aerospace, furniture and packaging machinery applications. These carriages are capable of extremely high speed and acceleration. W Guide Carriages are used for glass industry stop dog systems and continuous use in conveyor systems with both design flexibility and quick assembly in both single and double rail configurations.