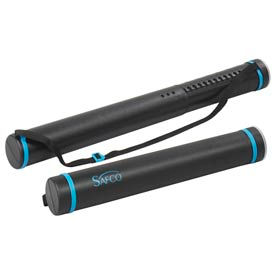 Telescoping Document Tubes
Telescoping Document Tubes Store and Protect Rolled Documents and Other Foldable Papers.

Telescoping document tubes protect materials against fading from exposure to sunlight, and from bending or creasing. Compact design allows easy personal storage. Tubes offer a lightproof, plastic, lightweight, and efficient structure for ease of access and storage. Units are not recommended as mailing tubes. Specifications vary per model.